We have had this vase for several years and it still defies identification. It is beautifully made of porcelain. The matte yellow glaze has highlights of grey, blue and tan. The mark on the bottom "W." in a square, looks to be an applied wafer, a rare but not unheard of method of signing pottery. The bottom is deeply recessed with a raised center.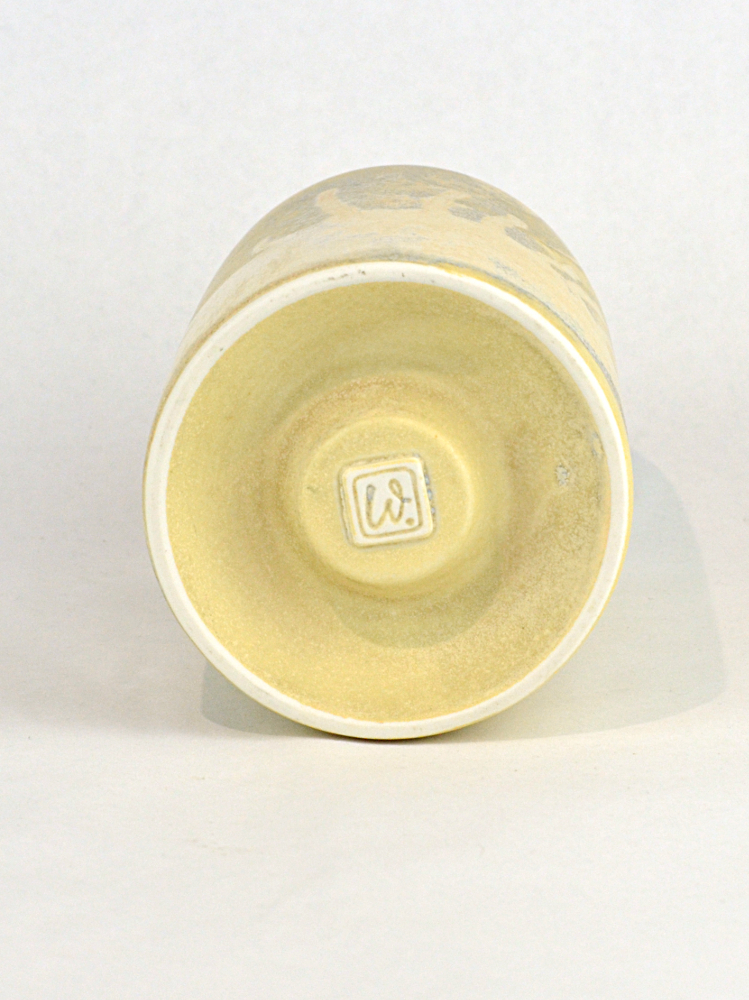 The mark is not shown in Lehner's book or Kovel's books. If you were thinking maybe Weller, Huxford's "Weller Pottery" book shows no marks or artist's signatures like it. It is difficult to determine if the vase was thrown or molded. Being porcelain and somewhat thin walled, we could lean towards molded, but the base would be atypical for a pottery mold. Likely this is a studio piece, skillfully made.
If you think you might know who made this vase, please let us know. Leave a comment in the area below.
Thank you – Only Clay.